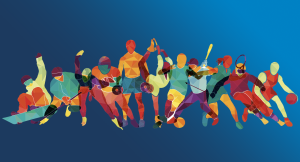 The UN Global Programme on the Security of Major Sporting Events and Promotion of Sport and Its Values as a Tool to Prevent Violent Extremism(Global Sports Programme), led by the UN Office of Counter-Terrorism (UNOCT), and its partners, the UN Alliance of Civilizations (UNAOC), the UN Interregional Crime and Justice Research Institute (UNICRI), and the International Centre for Sport Security (ICSS), will organize on 21-22 November 2023, in Accra, Ghana, a "Youth Forum on the Role of Young People in the 13th African Games" in partnership with the African Union Sport Council (AUSC) and the 13th African Games Local Organising Committee (LOC), building on the power of sport to promote increased youth participation in the organization of major sporting events.
The objective is to establish a dialogue between youth and decision-makers about the power of sports and major sporting events to prevent violent extremism (PVE), applied to the upcoming 13th African Games (taking place in March 2024 in Accra, Ghana), showcasing unique youth approaches, including those targeting the vulnerable youth population. We'll aim to conclude the Youth Forum with concrete guidelines on greater inclusion of young people in PVE-based activities within a major sporting event context.
If you are:
An African civil society or grassroots organization leader, born and residing in an AU Member State
Between 18 and 35 years old
Involved in organizing major sporting events, PVE-decision-making, and/or the use of sport to prevent violent extremism.
Fluent in English
Apply now! The deadline is 3 September 2023, 11:59 PM Eastern Daylight Time (New York).